Non-toxic and less expensive than lacquer, a Similaque kitchen resists exposure to UV rays and moisture, making it an ideal material for a high-usage application.
A kitchen made exotic wood creates a warm and personalized atmosphere. It fits easily in a contemporary decor or in a rustic space.
True to its identity, solid wood kitchens are unique. Each species has its properties, from color to grain, to create an authentic and original style. Choose from several varieties of wood species, such as maple or walnut.
Available in a wide range of colors and models, the possibilities are essentially endless. Do you have a particular color or shape that you would like in your space? Lacquer is the material for you!
Silky to the touch, the absolute matte finish offers a velvety texture to create a rich and elegant space.
Its exceptional rigidity and heat resistance makes melamine the ideal material for the kitchen. Choose from a wide variety of finishes and textures.
Available in a full range of finishes, wood veneer cabinets can imitate the look of solid wood while respecting your budget.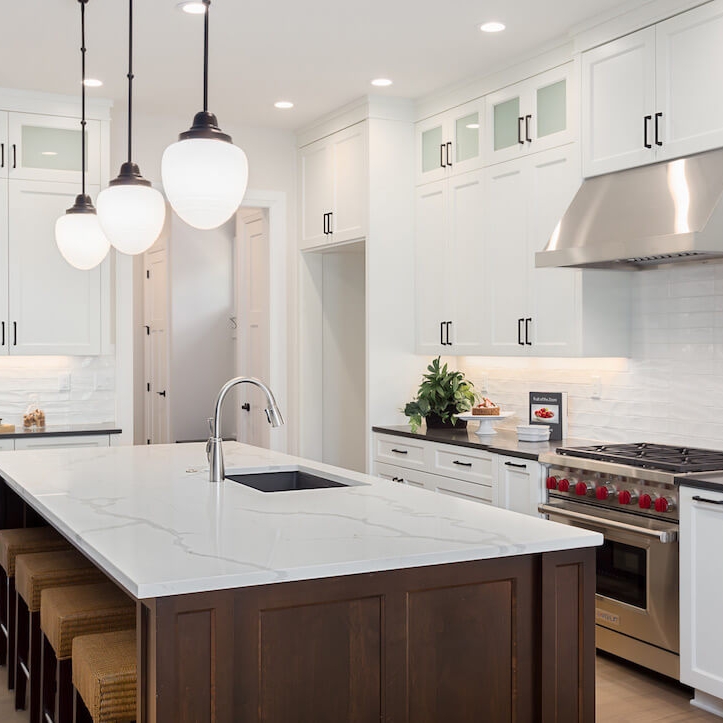 More durable than melamine, polyester is scratch resistant and easy to clean. Built without visible edges, a polyester kitchen will withstand daily use without worry.
Industrial and textured, the rough chic fits in both a modern and rustic space. This material offers the look of worn wood and a rough texture for a perfect imitation.
AND MUCH MORE FROM OUR PARTNERS!
WANT TO SEE THE ENTIRE COLLECTION?

We have an extensive collection of quality products and partners. Come see it in our boutique.